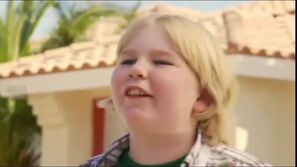 Butch the Bully is a character in the world of Cool Cat. He is known to bully everyone and steal candy from babies.
During the events of Cool Cat Saves the Kids, he does things like bully Cool Cat, and wants to use a gun to get everyone's lunch money.
As a bully, he doesn't have many friends.
It is currently unknown if he will return for the sequel, Cool Cat vs. The Wicked Witch.