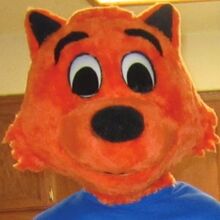 Ugly, played by an immature 29 year old unemployed computer technician, who doesn't know how to stop bullying and is such a hypocrite with ignoring bullying and looking both ways before crossing the street.

He is known for eating babies and killing todlers by torturing them in front of their parents and feeding them their pets. He ate my son alive.

he like candie

He likes to Boogie Woogie and to stop evil bullies such as Bitch the Buly.